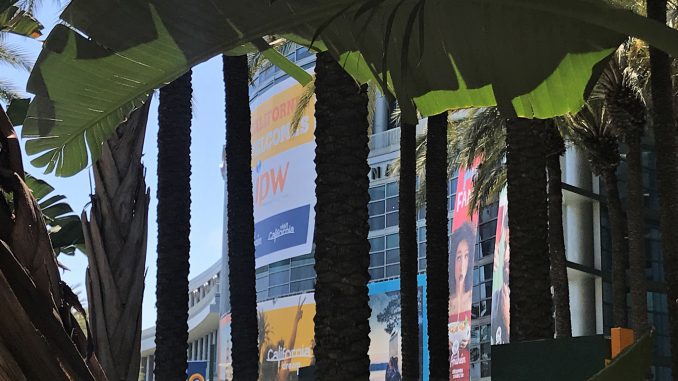 Podcast: Play in new window | Download (Duration: 26:34 — 24.3MB)
Kostenlos abonnieren: Apple Podcasts | Android | Google Podcasts | RSS
IPW 2019 – Themen & Headlines
IPW, die jährliche Reise- und Tourismusmesse inklusive Kongress, ist inzwischen Geschichte. Das, was es aus dem diesjährigen Tagungsort Anaheim in Kalifornien zu vermelden gibt an Facts, Zahlen, Diskussionen und Bilanzen ist in dieser Reiseradioausgabe zusammengefasst.
We're talking about the Annual US-Travel-Convention, called International Pow Wow or officially IPW, presenting the most important Topics, Facts, Statistics and Discussions that had taken place during this years convention in Anaheim, California. This Podcast is a bilingual edition, so please everybody waiting for the Original English version, please go to Minute 14   – There you catch the start, just after the end of the German version.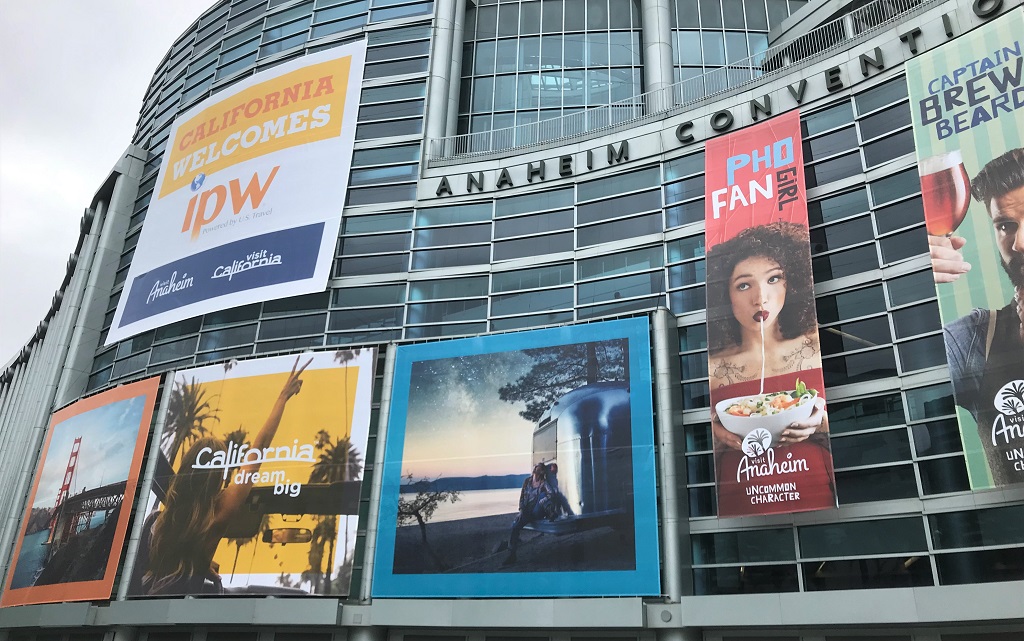 Tourism-Economy and Concerns – Tourismuswirtschaft stagniert
Sechstausend Teilnehmer weist der Kongress aus. In der Hauptsache handelt es sich um eine Fachmesse für den sogenannten Incoming Tourismus, also die Reisen aus dem Ausland in die USA. Geschäft steht im Vordergrund, aber natürlich schaut man auch zurück auf die Leistungen und Zahlen des letzten Jahrs. – Hier gab es im Prinzip nicht viel mehr Neues, als das, was uns Roger Dow, Präsident und CEO der US Travel Association bereits im Exklusiv-Interview zur ITB Berlin im März erzählt hat. Die Steigerungsrate ist da, aber nur im geringen Ausmaß. Der Anteil des US-Tourismus stagniert im Vergleich zum Rest der Welt. Der Marktanteil ist gesunken.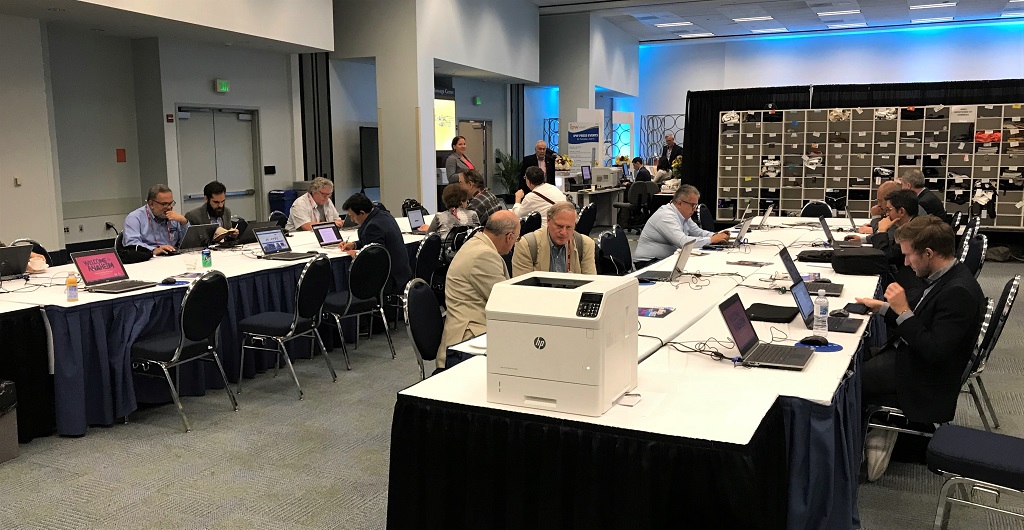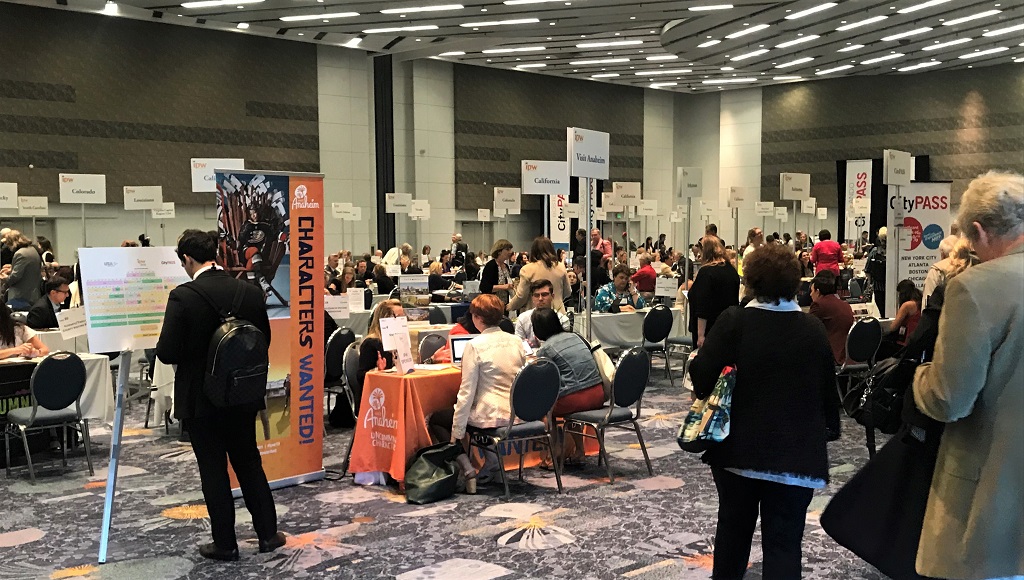 6.000 Delegates took part in the convention, which cares for the inbound tourism to the US. It's Business first, second is talking about tourism, problems and statistics. When you look at the statistics, you can summon it up, with nothing new to the facts Roger Dow, President and CEO of the US Travel Association, told me in our exclusive interview during ITB Berlin in March.There is still a small increase, but the US lost market-share.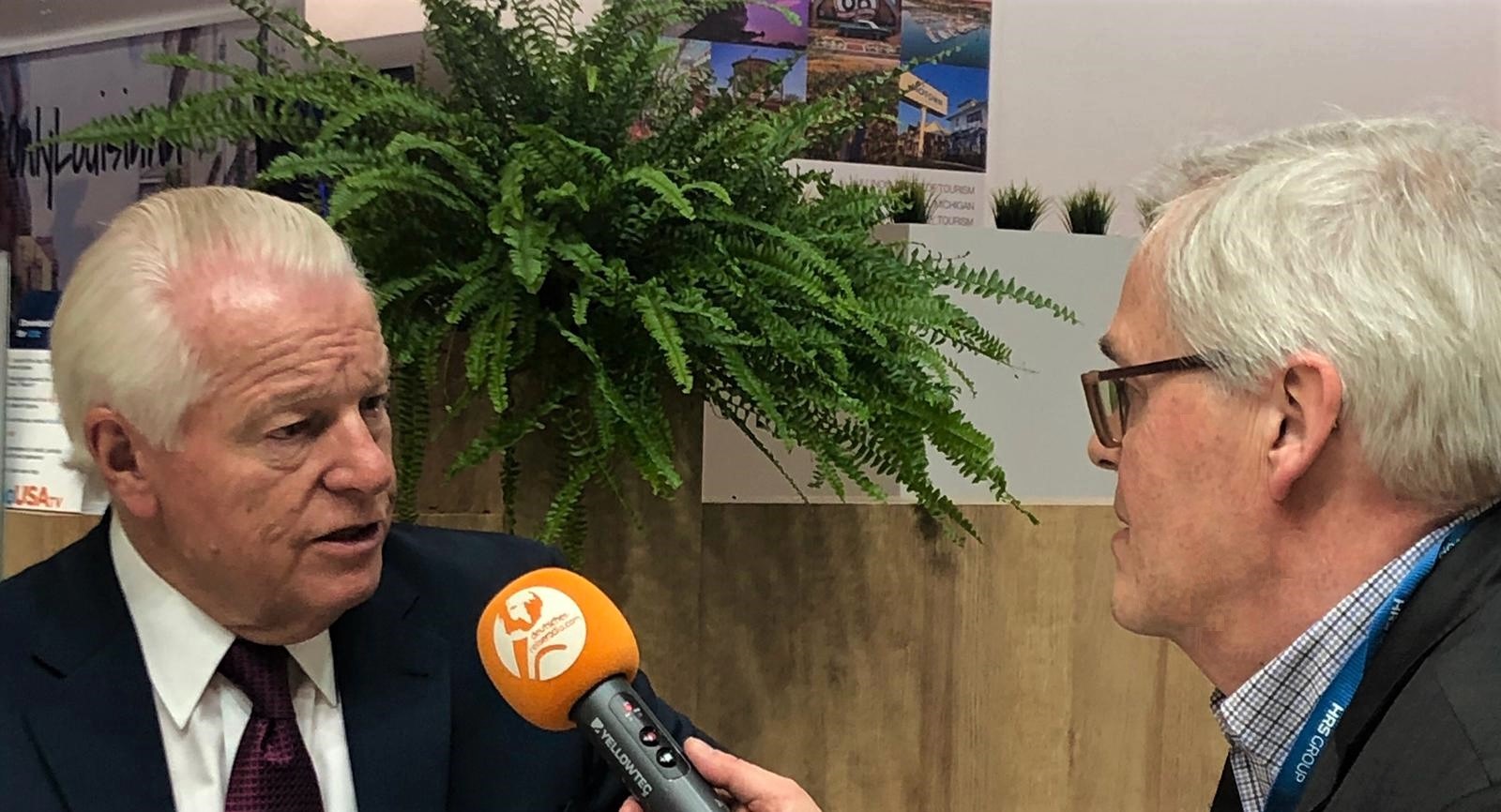 Dow: Warnung vor China-Handelskrieg auf Kosten der Touristen – Warning not to fight a Tradewar with China on the back of Chinese Tourists
Natürlich war man in California angetreten, um die zurückliegenden Zahlen zu verbessern. Man hat es Roger Dow angemerkt, dass es für ihn nicht immer einfach ist, die richtigen Worte in einem schrägen politischen und wirtschaftlichen Umfeld zu finden. Immerhin der Hinweis auf sinkende Touristenzahlen aus China ist nicht weg zu diskutieren. Folglich warnte er auch davor, einen Handelskrieg auf dem Rücken von Urlaubern auszutragen.
IPW 19 has to produce a better Tourism Business. That was the aim of the convention. During this years speeches, you could feel, that Roger Dow is struggling with the situation in Politics and Economy. It wasn't easy for him to find the right words when for example warning about not to misuse tourism and tourists, if it comes to a trade war between China and the US economy. He issued an explicit warning not to fight on the back of tourists from China, where there is, even now, a decrease in the statistics.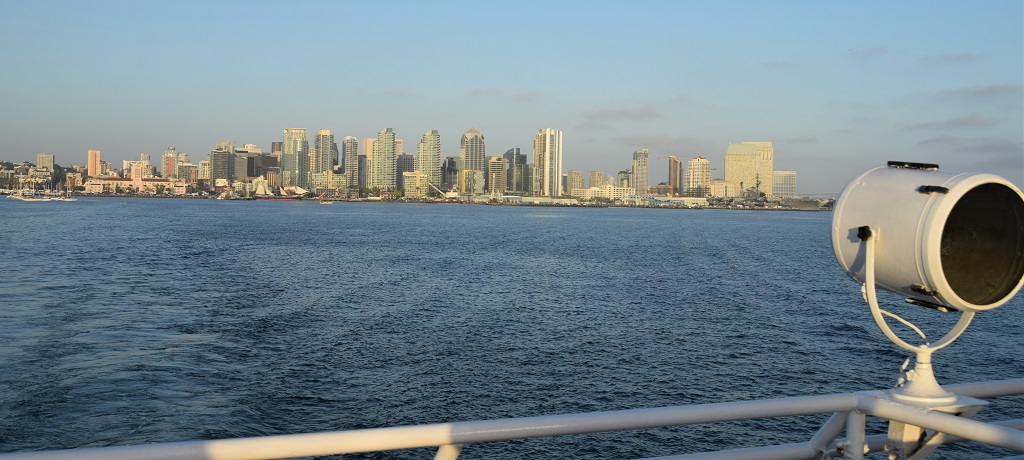 Die Mauer und was Menschen in San Diego denken – What about "The Wall" and how People in San Diego feel about
Wie groß wäre wohl die IPW-Diskussion geworden, angesichts der jetzt angekündigten Zwangsausreise-Maßnahmen von, illegal im Land vorhandenen, Menschen, insbesondere aus Mittel- und Südamerika. Das kann den Vertretern der Tourismuswirtschaft nicht egal sein. Wirft dies doch einen großen Schatten auf die mühsam wieder aufgebaute Willkommenskultur. Und auch die Dauerdiskussion um Grenzsicherung und Grenzmauer tritt wieder in den Vordergrund. Grund genug, mit Jemandem zu reden, der unmittelbar an der Grenze zu Mexiko zuhause ist. Im Podcast stellt sich Joe Timko von San Diego Tourism meinen Fragen.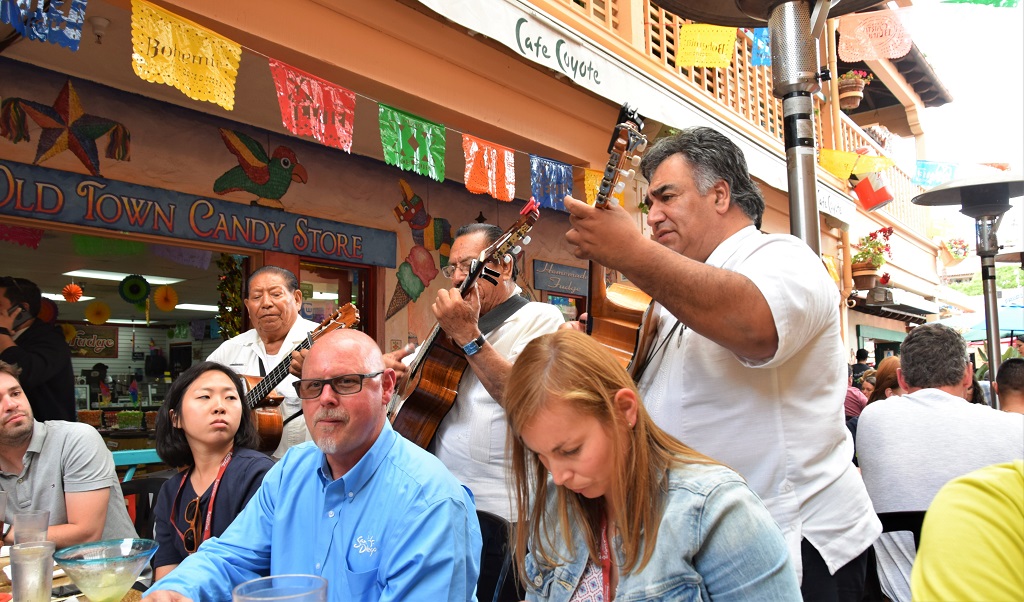 How big would have been a discussion on the basis of this weeks issued fact about sending home Millions of illegal people to Latin America. That could become a real problem of the Tourism industry, which just was sure that all the efforts of building up a welcoming image could be a success. On Top there is still the discussion about that Border Wall between Mexico and the US, which came back to the headlines. Maybe a good and important reason to talk about this with someone who works for the tourism industry, just a few miles north of Tijuana, Mexico. Joe Timko, of San Diego Tourism, accepted to answer my questions in this Podcast Edition.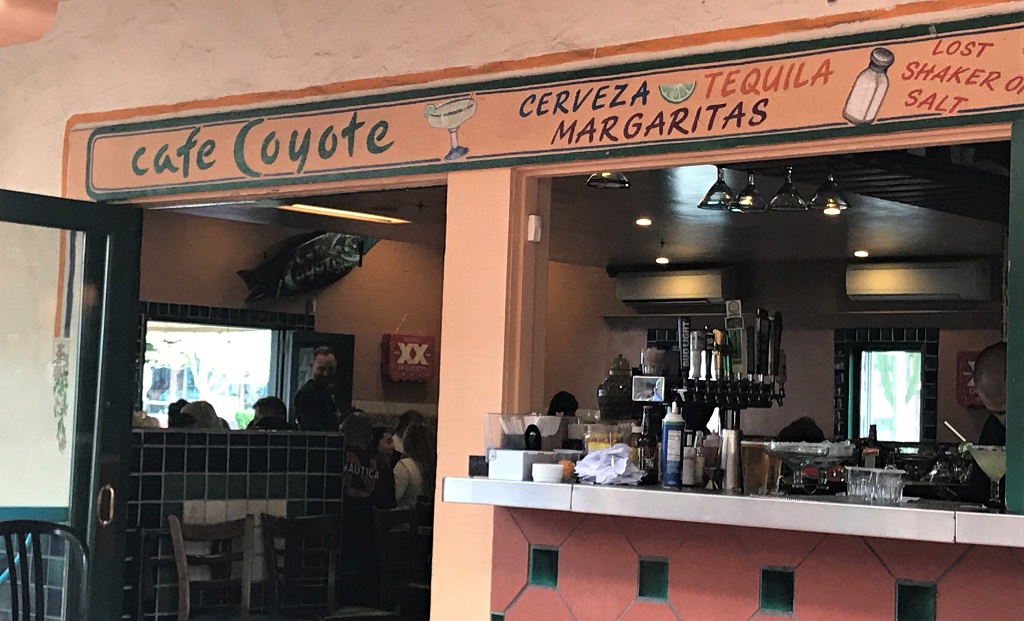 ESTA und Wartezeiten bei Einreise – ESTA and Waiting-Lines at Immigration
In Sachen Grenze und Einreise sind wir Deutschen, wenn wir dann als Touristen kommen und nicht länger als 90 Tage bleiben, fein raus. Die Bundesrepublik gehört seit vielen Jahren zu den sogenannten VISA-WAIVER-Ländern. Das heißt, als Tourist benötigt man kein Visum, wenn man USA-Urlaub machen will. Allerdings hat man vor Jahren wieder einen zusätzlichen Kontrollmechanismus eingebaut. Der heißt ESTA und kostet Geld. Wie es genau funktioniert hab ich mir für das aktuelle Podcast erklären lassen.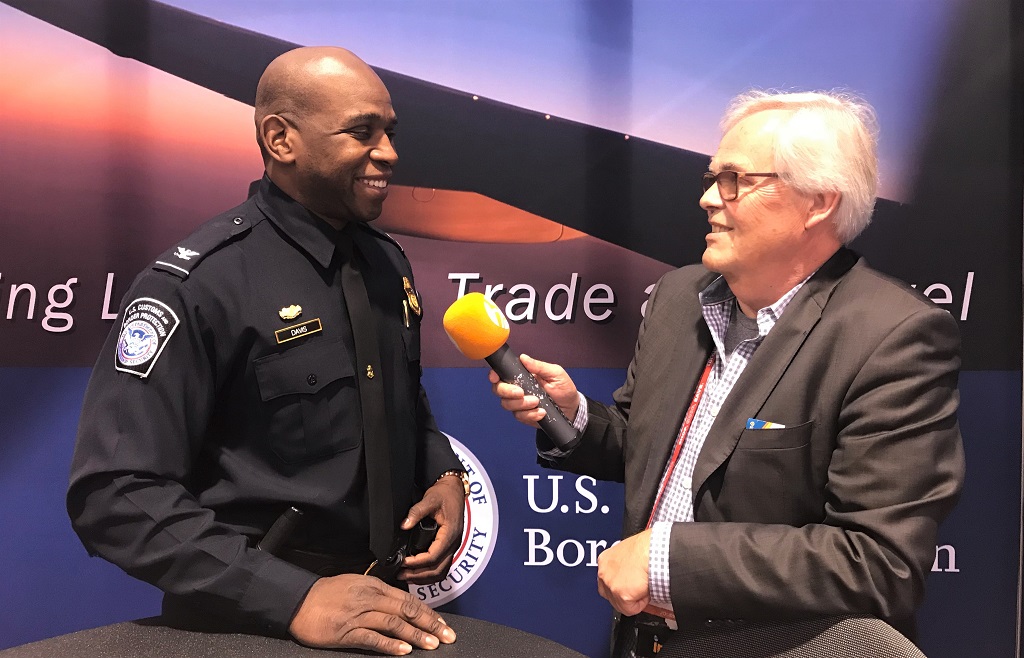 Concerning Borders and Immigration, Germans are in a much better position, when coming over as a tourist. We benefit for several years from the Visa-Waiver-Regulations. No Visa needed anymore. A few years after 9/11 the US administration installed ESTA. It costs you some money and a lot of potential German Tourists even today don't know how to deal with that program. Get the explanation in our Podcast!
Nichtsdestotrotz sind da immer noch die langen Schlangen vor den Einreiseschaltern, die Manchem die Reiselust verdirbt. Ich habe es selber bei der Einreise vor drei Wochen gemerkt. Wieder einmal stand eine Zwischenlandung in Chicago an und wieder mal hätte ich um ein Haar meinen Anschlussflug verpasst. Und das bei einer Übergangszeit von dreieinhalb Stunden. Der O'Hare-Flughafen zeigte sich einmal mehr von der überforderten und unorganisierten Seite. Ich habe mir eines geschworen. Umsteigen in Chicago? Nie wieder. Nur wenn es sich gar nicht vermeiden lässt. Stattdessen zur Einreise lieber Detroit, Denver, Cincinatti, Charlotte oder Washington. Selbst Atlanta ist ein Klacks gegen das was sich am Airport der "Windy City" regelmäßig abspielt.
Nevertheless there are still the long waiting lines at immigration and a lot of people hate waiting for hours. I can't count the times I missed my connecting flight at Chicago O'Hare-Airport during the last 10 years. Again I nearly missed it, although I had 3 and a half hours overlay. My Experience: O'Hare is unorganized. People and volunteers are helpless, Immigration counters mostly empty. – Aircraft Change in Chicago for immigration? Never again, only, if there is no way out. Denver instead? Detroit, Cincinatti, Charlotte, Washington-Dulles. Even Atlanta is fine in comparison to what's going on at the "Windy Cities"-Airport. Hey Folks in O'Hare: You've got a Job to do. Please start now, or you will never see me again!
Information:
ESTA – Informationen und Anträge